Leroy Dixon - Company President
Leroy began a career in retail management with Montgomery Ward & Company in 1978 and held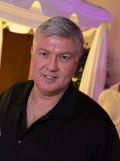 various management positions within the company including that of Store Operations Manager.  At that time, at 23 years of age, Leroy was one of the youngest Operating Managers in the history of the company with total responsibilities for a 20 million dollar operation that employed a staff of 450.  Leroy transitioned to the rental segment of the retail business in 1987 after being recruited by The Stanley Works of New Britain Connecticut. Employed by The Stanley Works, Leroy originally served as the store manager of the same Baltimore operation that is now owned and operated by Leroy Dixon Enterprises, Inc., before several promotions, ending with his serving as the regional manager of the Taylor Rental/Party Plus stores for Maryland, New Jersey, and Pennsylvania. Leroy holds an Associate of Arts Degree from the Community Colleges of Baltimore County.
Lauri Dixon - Company Vice President & General Manager  
Lauri began her career in the Restaurant and Hospitality industry in 1980 at a local restaurant in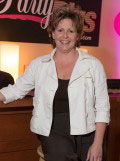 Houston, Texas.  Beginning at the age of 16, with the expectation of a summer job, she discovered her love for the Hospitality Industry, mastering all facets of the "front of the house" while training in the "back of the house" areas.  Lauri subsequently entered the hotel segment of the industry, working for The Westin Hotels in Houston.  During her tenure at the Westin, she worked in multiple Food and Beverage outlets located in two properties in the Galleria Mall.  Upon relocating to Baltimore, Maryland, Lauri joined the team at the Sheraton Inner Harbor, where she worked in their Food and Beverage Outlets.  After 2 years, she joined a start up Inner Harbor hotel property, Harrison's Pier 5, charged with assisting in the complete set up of the company, including interior decor, staff training, and managing multiple Food and Beverage Outlets.  Lauri then rejoined the Sheraton Hotel chain at their Towson property, being recruited to manage the Restaurant and Room Service departments, as well as coordinating large scale holiday events.  Using the planning and coordination of events as a springboard, Lauri joined the staff of the Harbor View Marina & Yacht Club as the Director of Catering to manage and oversee their operations.  During her 5 year tenure at Harbor View, Lauri and her staff took a brand new, not yet heard of venue and made it the most sought after banquet and event spaces at The Inner Harbor.  Lauri was so successful that she began to rent tents for the outdoor lawn to allow for events when the indoor space was booked.  As a customer of Party Plus, it was evident to
our Company President that Lauri shared the same goals and enthusiasm of meeting the needs of a customer to provide a perfect event.  After being recruited 13 years ago to initially manage the sales department, Lauri has grown to manage not only the sales department, but the day to day operation of the entire store, allowing our President time to devote to large scale events such as college commencements, etc.
Tony Pendleton - Operations Manager
Tony Pendleton is Party Plus Tents + Event's Operations Manager. Tony was in the Navy for 8 years. He has experience working for staffing agencies and was a site manager for various companies. Tony also was an Warehouse Operations Manager for a mining truck company for 12 years from which he gains a lot of job experience. In his spare time, Tony enjoys participating in sports, especially outdoor sports, going to the movies, working out, and spending time with family and friends. Tony is the oldest of three brothers and has one son! He is also an avid traveler visiting many places – his favorite being Singapore because of the marvelous sights. For his 50th birthday, he will be celebrating in Rio De Janero! Tony is extremely excited to be part of the Party Plus team.
Ashleigh Epps - Administrative Assistant
Ashleigh provides administrative support to our wonderful Event Planning Team. She is a proud alumni of Towson University. She graduated with a degree in Functional Biology of Animals with a minor in Chemistry. Since graduating Ashleigh has held numerous customer service positions including being the Lead Bookkeeper. Ashleigh is thrilled to be a part of the Party Plus team!
Brigid Murphy – Special Events Consultant
Brigid is a proud alumni of Towson University (Go Tigers!). In May, she graduated with a major in Mass Communication focusing on advertising and public relations and a minor in Family Studies. During her time at Towson, she was an active sister of Zeta Tau Alpha. She assisted in organizing sisterhood events for her sorority, as well as, philanthropy events involving Breast Cancer Awareness and Education. Outside of work, Brigid enjoys doing makeup and hair, exploring new restaurants, and spending time with her family and friends. She is thrilled to be a part of the Party Plus team!
Rachel Keller – Special Events Consultant
Rachel is a recent alumni of Lehigh University and graduated with a B.S. degree in Business, with a major in Marketing. In her free time, Rachel enjoys horseback riding, long distance running, baking, attending country music festivals, and spending time with friends and family. She is eager to be learning the ins and outs of the rental industry and expanding her knowledge of event planning. Rachel is excited to work on the Party Plus team!