Tent Rentals For Weddings And Corporate Events In Maryland, Virginia, Washington DC - Baltimore, Annapolis, And All Surrounding Areas
Turn your next party into a Special Event! Tents provide a festive atmosphere with elegance & flair and can be tailored to an infinite variety of settings, utilizing many different configurations! They provide protection from the elements, allowing for your perfect event, rain or shine!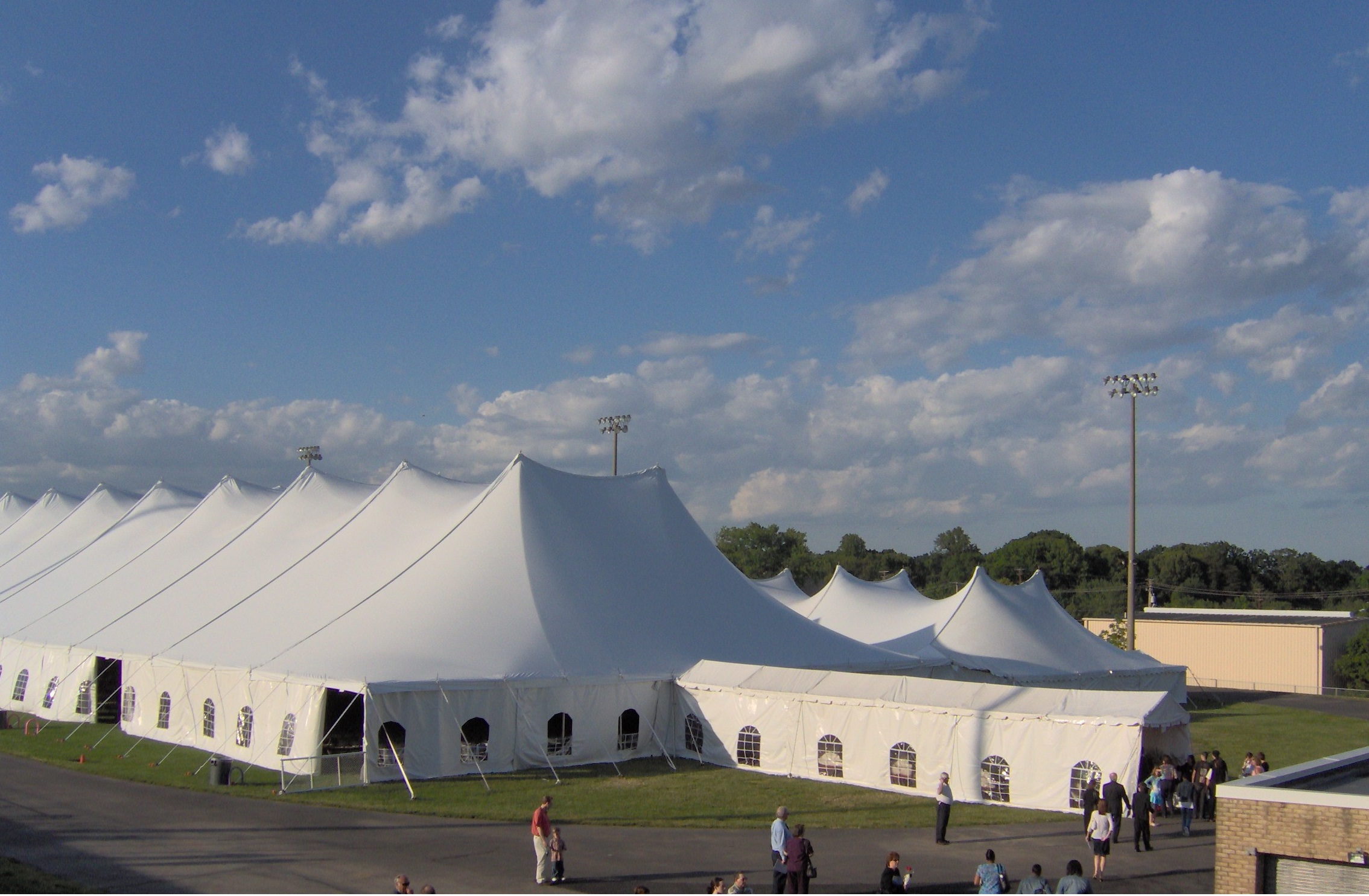 Frame Tents
Frame Tents are free-standing aluminum structures with no center poles, offering more unobstructed space, which can be used for seating, dancing, etc. They can be installed on a wide variety of sites such as decks, patios, parking lot, etc., where fewer or no stakes are required. They can often be installed over small obstructions such as tree seedlings and shrubbery.
Tension Pole Tents
Tension Pole Tents are aerodynamically designed structures with graceful curves and high peaked cathedral ceilings. They are designed to make every event spectacular, while offering superb performance in wind and rain, given the special design of the top.
Traditional Pole Tents
Traditional Pole Tents are designed to shelter and protect against the elements, while enhancing your special event. They are strong & durable and can be set up in a variety of configurations.