Leroy Dixon - Company President
Leroy began a career in retail management with Montgomery Ward & Company in 1978 and held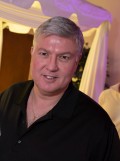 various management positions within the company including that of Store Operations Manager.  At that time, at 23 years of age, Leroy was one of the youngest Operating Managers in the history of the company with total responsibilities for a 20 million dollar operation that employed a staff of 450.  Leroy transitioned to the rental segment of the retail business in 1987 after being recruited by The Stanley Works of New Britain Connecticut. Employed by The Stanley Works, Leroy originally served as the store manager of the same Baltimore operation that is now owned and operated by Leroy Dixon Enterprises, Inc., before several promotions, ending with his serving as the regional manager of the Taylor Rental/Party Plus stores for Maryland, New Jersey, and Pennsylvania. Leroy holds an Associate of Arts Degree from the Community Colleges of Baltimore County.
Lauri Dixon - Company Vice President & General Manager  
Lauri began her career in the Restaurant and Hospitality industry in 1980 at a local restaurant in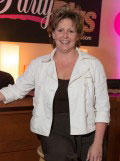 Houston, Texas.  Beginning at the age of 16, with the expectation of a summer job, she discovered her love for the Hospitality Industry, mastering all facets of the "front of the house" while training in the "back of the house" areas.  Lauri subsequently entered the hotel segment of the industry, working for The Westin Hotels in Houston.  During her tenure at the Westin, she worked in multiple Food and Beverage outlets located in two properties in the Galleria Mall.  Upon relocating to Baltimore, Maryland, Lauri joined the team at the Sheraton Inner Harbor, where she worked in their Food and Beverage Outlets.  After 2 years, she joined a start up Inner Harbor hotel property, Harrison's Pier 5, charged with assisting in the complete set up of the company, including interior decor, staff training, and managing multiple Food and Beverage Outlets.  Lauri then rejoined the Sheraton Hotel chain at their Towson property, being recruited to manage the Restaurant and Room Service departments, as well as coordinating large scale holiday events.  Using the planning and coordination of events as a springboard, Lauri joined the staff of the Harbor View Marina & Yacht Club as the Director of Catering to manage and oversee their operations.  During her 5 year tenure at Harbor View, Lauri and her staff took a brand new, not yet heard of venue and made it the most sought after banquet and event spaces at The Inner Harbor.  Lauri was so successful that she began to rent tents for the outdoor lawn to allow for events when the indoor space was booked.  As a customer of Party Plus, it was evident to
our Company President that Lauri shared the same goals and enthusiasm of meeting the needs of a customer to provide a perfect event.  After being recruited 13 years ago to initially manage the sales department, Lauri has grown to manage not only the sales department, but the day to day operation of the entire store, allowing our President time to devote to large scale events such as college commencements, etc.
Dawn Bialaszek - Administrative Assistant
Dawn began her hospitality journey as an Office Manager in Chi-Chi's Restaurants. From there, she moved into hotels, first with a small, family-owned hotel in Morristown, New Jersey. She then went to the Sheraton Parsippany Hotel and began a twenty-year career with Starwood Hotels & Resorts. She began in New Jersey and then went to Annapolis, Maryland and Washington, D.C. before her career took her to Baltimore, Maryland and the Human Resources Department. Dawn enjoys spending time with her family and friends, gardening, reading, and her pets (2 dogs, 2 cats, and 4 ferrets). She is looking forward to a new career in a very different field than she is used to.
Tricia Lalloo- Special Events Consultant
Tricia is a fellow Towson University alumnus, who holds a B.S. degree in Business with a major in Marketing. Her enthusiasm for taking on new projects and getting the job done stems from years of working with the public at the Maryland Science Center. She enjoys planning and bringing new ideas to life. Outside of work, Tricia loves spending time cooking with her family and seeking out new adventures. She is thrilled to be a part of the Party Plus Team!
Emoni Williams- Special Events Consultant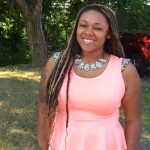 Emoni is a Stevenson University graduate with a B.S. degree in Interdisciplinary Studies, with a focus in Business Administration and Film and Moving Image. She is highly motivated and determined, and her passion for planning events and bringing them to life is what drives her ambition. Emoni loves spending time with her family, indulging in adventurous activities and traveling to places like the Caribbean, Colorado, California, Mexico, and next stop Jamaica. She is extremely eager to begin this new journey at Party Plus, which will be the foundation of her career.
Wayne Shadow- Special Events Consultant
Hi, my name is Wayne Shadow, but most of my friends just call me "Shadow." I'm originally from New York but I live in Maryland now. I've recently worked for TS Events & Entertainment as Director of Special Events where I prepared, planned and detailed all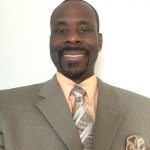 events. I have also worked for several different hotels in Maryland which include; Embassy Suites, as a Supervisor and Banquet Captain, the Gaylord National Resort & Convention Center, as a Senior Conference Set-Up Manager and the Greenbelt Marriott as a Food and Beverage Operations Manager. I have a Bachelor of Science in Hospitality Management from DeVry University and an AA in Hospitality, Travel and Tourism from the University of Phoenix, as well as several certificates in Events Management, Gaming and Food & Beverage Operations from The Art Institute.
I really enjoy music, sports and motorcycle riding! I love listening to all types of music and I also DJ on the side. I really enjoy watching people dance and having a good time at an event. I am a huge sports fan and l like watching basketball, football, hockey and NASCAR racing. I played basketball and football in school and once I even had a chance to drive a real NASCAR vehicle around a track in Florida. I have a deep passion for motorcycles and I have been riding them for over 24 years. I enjoy long rides in the summer time to visit places like Ocean City, Virginia Beach, Hilton Head and Myrtle Beach. Riding is my favorite way to relax my mind and become one with nature.
I am looking forward to a new and exciting opportunity here at Party Plus Tents + Events that will exercise my extensive experience and skills while also advancing my career.
Kelly Hamilton - Special Events Consultant
Kelly Hamilton graduated from Baltimore City Community College with an Associate's Degree in Surgical Technology, but customer service and catering was her calling. Kelly then worked for various food service establishments with a concentration in catering. Kelly wants to let her creative side shine, and she just loves creating events so it was inevitable that she just had to come to work for Party Plus.