Walk-Up Testing Medical Tent Rental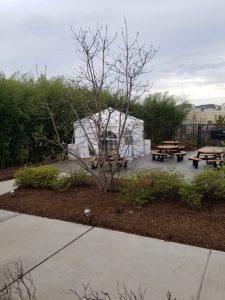 With the United States being in the middle of the coronavirus outbreak, hospitals and other medical facilities can be strained when it comes to finding space for testing. Here at Party Plus Tents + Events, we can help by providing quality walk-up medical tent rentals so that facilities get the space that they need. We offer our tents to hospitals and medical facilities all over Maryland, DC, Virginia, and Pennsylvania. We have an inventory of tents in a variety of different sizes to suit the needs of everything from large hospitals to smaller facilities. Also, our tents are available with a variety of amenities to further improve the comfort and safety of your staff and patients. Our tent rentals offer everything from hand sanitizer stations to HVAC, generators, and other temporary power solutions. We want to make sure that your facility can function at its best.
Medical Tent Renting Information
Our walk-up COVID testing tents can be fitted to suit the needs of your medical facility. We'll do what we can to ensure that your tent comes with everything you need, and we'll also delivery it to any facility in Maryland, DC, Virginia, and Pennsylvania. Finally, after we've delivered your tent and other auxiliary components, we'll do a full set-up to ensure that you have everything that you need, and that it is all correctly assembled. Party Plus Tents + Events wants to make sure that you're in good hands with our rental services.
If you're interested in our walk-up COVID testing tents, please feel free to reach out to us and let us know what you and your facility need. Whether you need a large or small tent or any other auxiliary equipment, we'll ensure that your facility and staff are taken care of with the highest-quality medical tents and equipment. We're always happy to help our customers with our top-notch service.