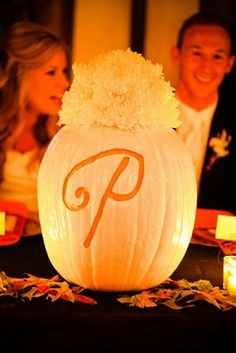 As young girls grow up they dream about being a princess and finding their prince charming, and as these girls become engage they want to make their fairy tale dreams come true with their wedding. Most brides may think in order to get their princess wedding they need to have a wedding in the spring or summer, however that is not completely true, fall can be the perfect time too!
First lets recap the most famous princess story, Cinderella, and the must haves for your wedding.
You will need a ball gown wedding dress, 'glass' slippers, and of course you already have your prince charming.  Now, the reason that fall is the perfect time for your fairy tale wedding is because of all the pumpkins! I know, pumpkins may not seem like the most romantic prop but do not forget that the pumpkin is what Cinderella's Fairy Godmother turned into her beautiful carriage.
There are tons of different ways you can dress up pumpkins that make great centerpieces and other decorations. Most people do not know this but orange pumpkins are not the only kind of pumpkin you can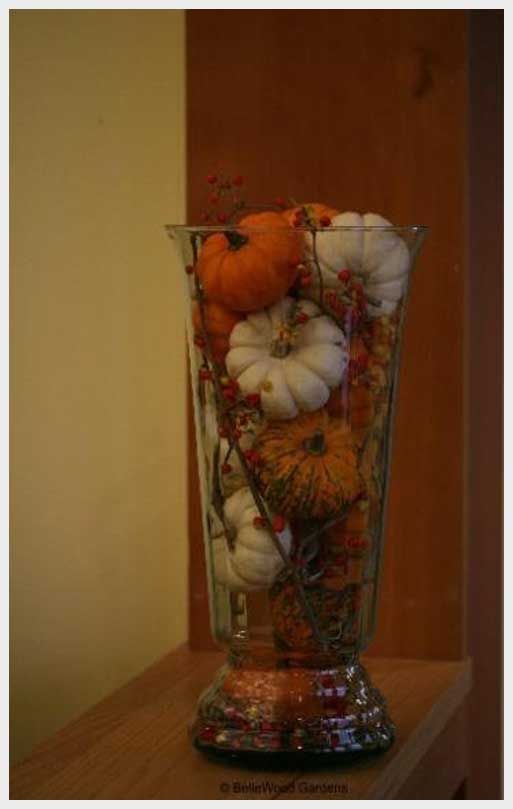 get, there are such things as white pumpkins, which are perfect for weddings.
Orange and white baby pumpkins with other fall flowers in long stem vases make great centerpieces, or you can skip using the vase and just have a group of baby pumpkins and flowers in the center of the table.
Carving or painting the pumpkins with the bride and grooms initial makes a great decoration for either the entrance or for the cake or card table. Carving the pumpkins and putting a tea light candle in it, create a romantic glow. Replacing the top with flowers makes for a more romantic feel as well.  Decorating your pumpkins can also be a fun activity for the bride and groom to do together and can save you money! We want to see your ideas so be sure to email us pictures of your fairy tale weekend so we can blog about them!
As always, Happy Blogging :0)