There is nothing more pleasing then the smell of old bay and melted butter to a local Marylander!!!  In knowing this, many corporate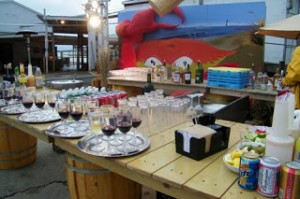 events are based around this idea to show their appreciation to their employees here in Maryland!!
When speaking with Cyndi at The Annapolis Maritime Museum, she told me all about her venue and how perfect it was for this type of event! It's set on the water and has indoor/outdoor capabilities. The deck allows for tenting for any outdoor ideas!  For information click on the link above or Call Cyndi at 410 295-0104.
The next perfect spot in Maryland for a corporate crab feast is the the famous  J.M Clayton Seafood Company. 
Clayton's has been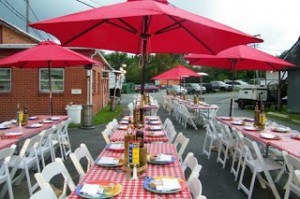 around for many years and has been serving our favorite seafood go to's!!  This is a private crab house that can be rented out for special events such as great company summer events.  Take a look below at the wonderful collaboration with Feats, Party Plus and J.M Clayton's!!
For any questions and help with your next corporate party, contact the Party Plus Team at 410.768.1933!