It's finally barbecue season! With summer quickly approaching, Party Plus has all you need to make your summer cookouts better than ever. We have rental equipment ranging from grills and crab steamers to tents, tables, linens and chairs that will make your next cookout a fun event that will bring everyone together.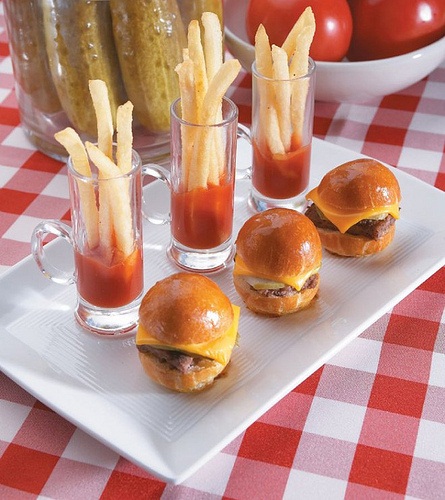 Look below and check out the fun french fry shooters and mini sliders! What a unique way to represent an All-American food! These are great for finger foods to keep any guest entertained and it certainly makes for an easy clean up!
Check us out on pinterest and twitter to get more equipment ideas, and we will make your next family reunion, birthday party or corporate cookout an unforgettable experience! you have a family reunion or company barbecue and still need rental equipment? Party Plus can supply you with a charcoal or propane grill, a crab steamer, a beer kegtainer, a range of chairs and tables as well as tenting equipment that way your cookout can happen rain or shine! We also understand how important it is to keep the kids happy and preoccupied. We have everything from moon bounces and slip and slides to carnival and outdoor games.
We have tons of suggestions for how to make your cookout stand out from all the others. Infused water is a simple yet elegant way to dress up any beverage station. You can rent a beverage dispenser from us at Party Plus and add any fruits, lemons, or limes to make any drink spectacular. Our favorite drink for the summer of 2013 is the Sparkling Strawberry Limeade! See below for the delicious recipe! If you want more ideas check out this yummy pintrest board here! This pinterest board has ideas for everything to make your cookout creative and enjoyable, including recipes, décor ideas and fun, creative outdoor activities! Click me!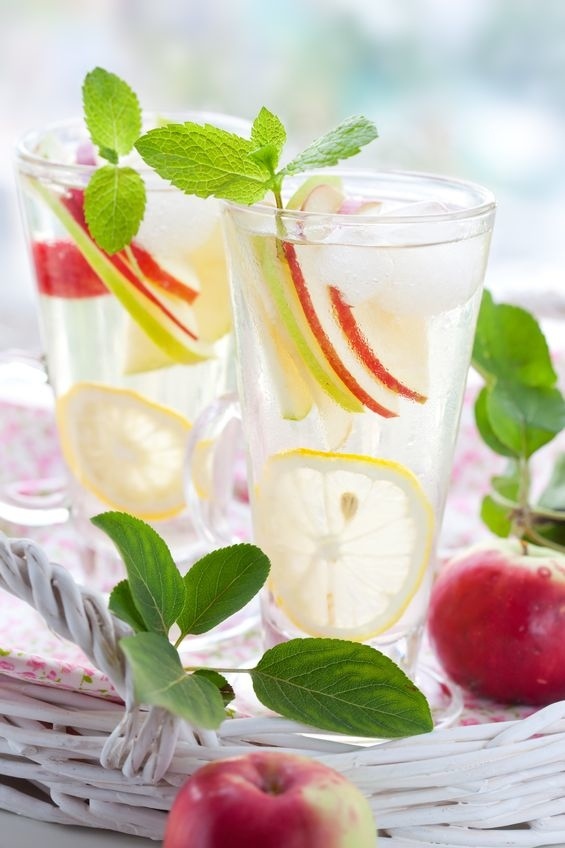 This recipe makes 1 12oz. glass check it out!
2 oz. freshly squeezed lime juice
2 oz. strawberry puree
1 tbsp simple syrup
2 oz. vodka (if desired)
ice club soda
mint for garnish
Add ice to a tall glass. Mix the first three ingredients (add vodka now if desired) and pour over ice. Fill remainder of glass with club soda and garnish with mint. Tweak as desired to please your palate.
Check out all of these fresh recipes and ideas to spark up your BBQ this summer by clicking on our picnic package picture below! These packages are great for any party so be sure to check out all of the yummy recipes that you can put together after you rent one of our picnic packages. Call one of our special events consultants today for pricing! Happy clicking :0)