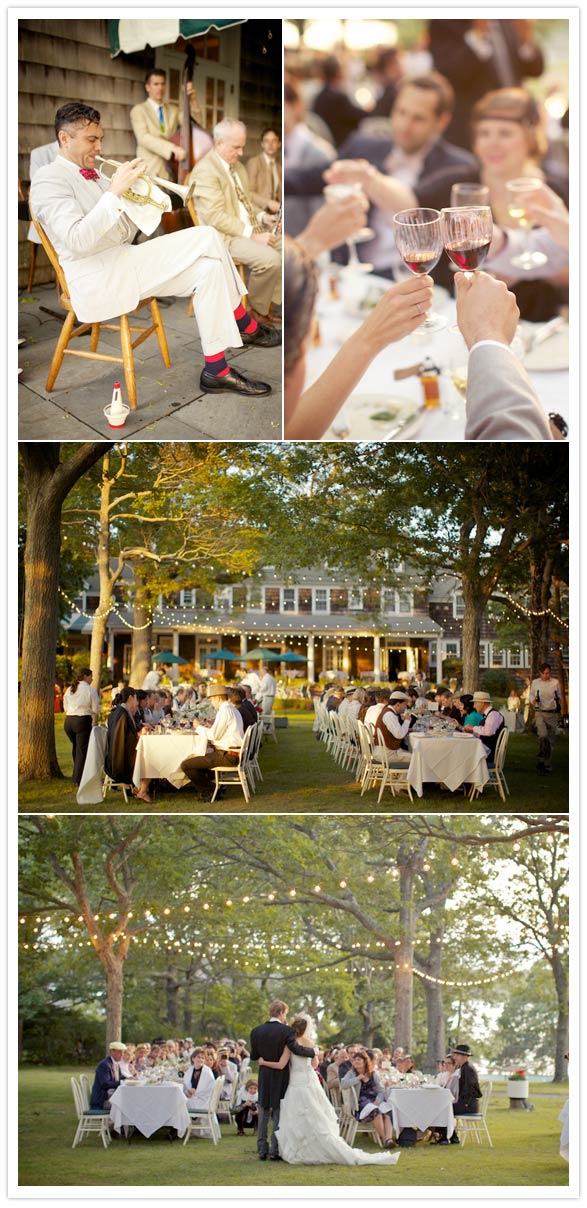 The release of the new "Great Gatsby" movie seems to have captivated people's interest on 1920's inspired parties, so much so that it is becoming a hot new trend for 2013 weddings! We are absolutely drawn to this unique trend and we hope this blog inspires you too. We have some great ideas to enthrall your guests with your dazzling Gatsby inspired wedding!  Most brides (or future brides) have probably taken note of the popular "birdcage" veil as it's called, which is very 1920's-esque, but how can you take your bridal look to the next level of Gatsby Glamour?
Click here to see some great ideas for alternate headpieces you can wear that will take you and your guests back to the 1920's era and give you that unique look that will be admired by everyone! So how can you incorporate a Gatsby theme but also keep it modern and fun? Vintage farm tables are definitely the way to go! Give a little throw back to your wedding day with lace runners and vintage center pieces to give your space the look of the 1920's era. We love the lace and pearl lantern inspiration; they will make you feel like you stepped right out of the movie and into your dream wedding! Click the picture to the left for some chic ideas from 1920's wedding hairstyles to décor that will blow your guests away!
We also love bistro lighting for a Gatsby Glamour wedding, the simplest touch with lighting can take you back to the 1920's. The bistro lighting along with banquet style tables and antique centerpieces gives you that simple elegance that Gatsby himself would approve of!
We hope this piece can give you some great ideas for your Great Gatsby themed wedding.
Happy blogging!