It's finally summer time and love is in the air! One of the biggest trends for weddings right now is the beautiful vintage themed weddings!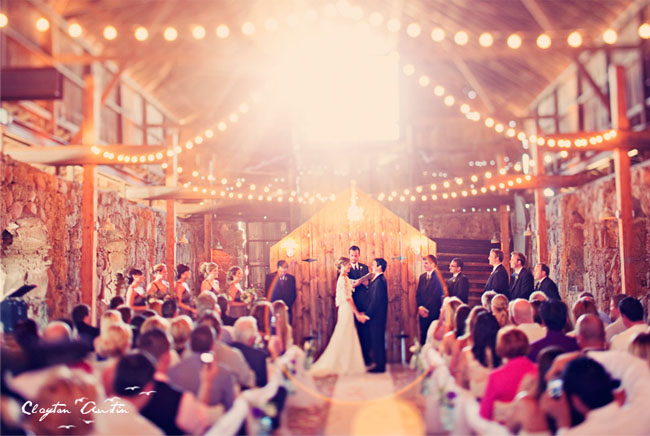 We have everything you need to give your wedding that "blast from the past" vintage feel. There is something about the simplicity of a vintage wedding that makes it so beautiful.  As you see in this picture, bistro lighting adds an elegant touch and simple feel to any indoor or outdoor wedding that wants the vintage feel.
Lantern lighting has also become popular among our clients, which adds that perfect vintage touch. You can get them in almost any color with or without lights. Vintage farm tables are the hot item for any vintage wedding. Dress it up with beautiful china and lace or burlap and your event is sure to stand out. Pintrest is the go to for vintage wedding inspiration for décor and ideas, check some out here!
Do you have a specific color theme in mind? Come in and take a look at our linens, we have every color imaginable and can accommodate your color palate to match your vintage wedding supplies. Need some ideas to make your vintage wedding top all the others?
Follow the link below to find ideas that will turn heads and blow your guests away. Do you need some inspiration for amazing décor ideas that will add that extra vintage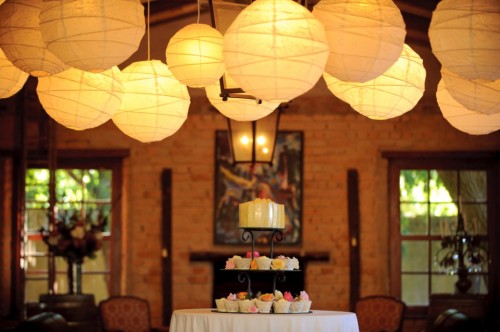 touch to your wedding? Here are some great creative ideas to help you get the ball rolling.
So you have vintage wedding inspiration and décor, but what about the cake? How can you match your cake to the rest of your vintage wedding while still making it appetizing and beautiful? Check out these awesome cake ideas!
We hope this blog was full of fun inspiration ideas to get you thinking about your vintage wedding! We are more than happy to share some of our other ideas that we have used for our clients by checking out our wedding and rehearsal photo galleries or giving us a call to check in on what else we have to offer!
Happy browsing!