No matter the occasion, when you think "party", I can almost guarantee most of you notice your sweet tooth tingling. Believe me, I know the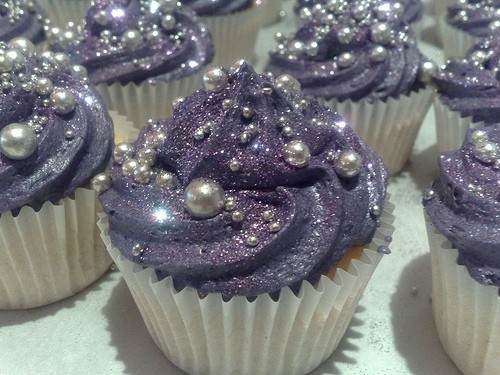 feeling. Gathering together with friends and family is always great, but let's be honest, most of us are counting down the seconds until the dessert table is open for business. Whatever flavor you are craving, cupcakes are making their big break satisfying taste buds of us dessert lovers all over.  The great thing about these tasty treats is with just a few ingredients you can achieve a variety of flavors, from sweet, to salty or savory, and everything in between. Not to mention, you will be turning the heads of your guests with the endless possibilities of decorations topping your cupcakes.
Cakes are great, but does every single guest really enjoy the generic vanilla cake with strawberry filling and butter cream icing you picked out? I will be the one to break the bad new and tell you, some may, but not all. Cupcakes give you the opportunity to please more of your guests dessert needs. Not to mention, you can disguise these different flavors with uniform toppings, while still giving everyone what they want.
 A new common trend we love is cupcakes at Wedding receptions. You do not have to skip out on cutting the cake, but why not try a small cake surrounded by different types of cupcakes. These treats are easily served, and eliminate the mess as well as the clutter of the stampede of sugar loving party guests itching to get their hands on some dessert.
Cupcakes have the ability to fit any theme party you may be having. Find a great cupcake stand and let your desserts serve as centerpieces at your event. (Just do not be alarmed if some go missing before dessert is actually served, some people just cannot resist!) Ask one of our designers to help you pick out the perfect cake stand to make your cupcakes be the center of attention. Check out our Pinterest for a variety of ideas to make cupcakes to fit any theme you may be having; fun, elegant, simple, they can meet all of your needs!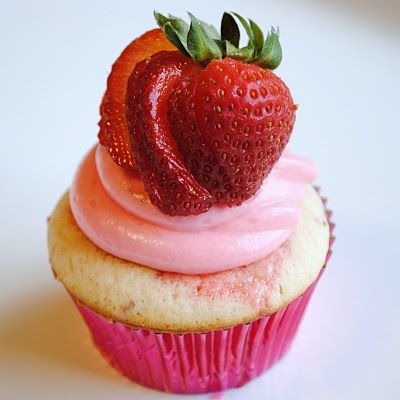 Another great thing about cupcakes is that they can be made for party guests of all ages! For you cocktail lovers, try experimenting with different types of alcohol in your recipes. My personal favorites are these strawberry margarita cupcakes! Hold a "Cupcakes and Cocktails" party and serve your favorite alcoholic desserts along with complimenting cocktails. Perfect idea for a ladies night or bachelorette party!
Let's not forget about the little ones; birthday parties and class events are the perfect setting for serving cupcakes. My all-time favorite as a youngster was being handed a "cupcake in a cone." Prepare the batter as usual, but instead of using the typical cupcake tin and liners, bake the batter in ice cream cones! This is a simple idea that will definitely keep the kids smiling. You can also keep the kids entertained with a cupcake decorating party! Instead of serving the usual cake, bake plain cupcakes and gather a variety of icings and candy and let the kids do the dirty work and create their own cupcake masterpiece! Lastly, cupcakes make a great party favor! Send your guests home with one of your creations to enjoy at a later time!
            Cupcakes are something to have fun with. Whether you are putting your apron on, getting messy and becoming the next Martha Stewart, or if you are ordering from one of the many cupcakes shops open for business, everyone will enjoy these tasteful treats no matter the occasion! Not only will your guests love you, but who knows, get enough practice and you may even end up competing on Food Network's "Cupcake Wars" or with your own Cupcake baking television show like "DC Cupcakes!"
As Always, Happy Blogging 🙂