Let the graduation parties begin!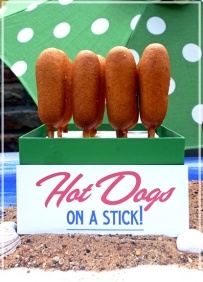 School is out, seniors have graduated and now it's time to celebrate! Now that graduation ceremonies are coming to an end, it's time for the parties. Whether you're a high school graduate or a college graduate, it is important to make your graduation party the best around. We have everything from sound systems to tables and chairs that can accommodate all your guests and also tents to make your graduation party happen rain or shine! So you have the equipment needed for your party, now comes the fun part: food and activities! Buffet style eating is your best bet when it comes to grad parties. Check out some of these delicious recipes that are great for self-serving!
Of course you don't want people to get bored at your grad party. If you think you will be having a younger crowd, you can never go wrong with a moon bounce! We have you covered with your moon bounce needs, check out pictures on our website! Also, check out our carnival and outdoor games! We have cornhole, badminton, volleyball, horseshoes and others to keep your guests entertained! For some sentimental entertainment we love this idea: Put together a slideshow of baby pictures all the way up to current pictures and put it to some music.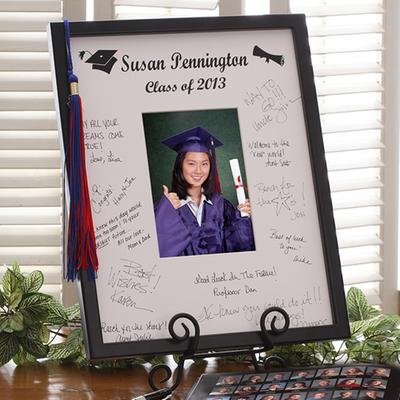 This is a sure way to recreate some sentimental memories that will make your grad party unforgettable! Keeping the sentiment going, meaningful gifts can make the recent grad feel so special. Parents: this is a great idea for an easy gift that your grad will treasure forever. Put their senior portrait or a recent photo in the center and have all the guests sign and leave well wishes!
As always, Happy Blogging!