Every bride anticipates the reaction they will get as they slowly glide down the aisle on their big day. Many brides long to see the "I am the luckiest man in the world" look in the eyes of their husband to be. Not only do they want to "Wow" the crowd, but it is important that a bride feels beautiful on their Wedding day. I mean, the bride is in the spotlight at all times. You want your makeup to last through the the hugs hello, the kisses goodbye, the numerous photos, the tears (hopefully all happy ones!), the eating, as well as the dancing. Being a makeup artist myself, I'm here to provide you with a timeline and some helpful beauty tips to get the best results and make your show stopping look last all day!
The months spent leading up to the I do's tend to be stressful, and putting on makeup each morning may be the last thing you're thinking about. However, the beauty aspect of a wedding is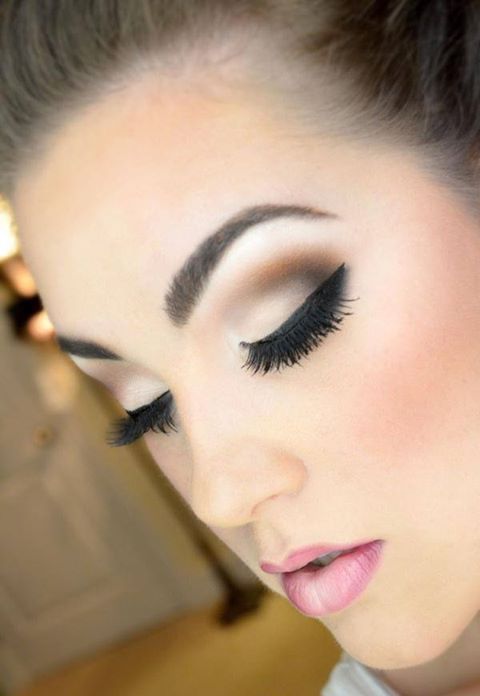 something you want to put on your priority list. Keep this timeline in mind when planning your pampering!
Lets start with the obvious, booking your appointment. You may have a specific makeup artist you would like to use, and it is important to lock down your appointment and not take any chances. Set your appointment for in stone at least six months prior to your wedding day! I also highly suggest setting an appointment for a consultation prior to your wedding. Also six months
With three months to spare, its time to get more specific. Lets get those pearly white whiter, and achieve the sun kissed tan you long for. No one wants their skin tone to match the color of their dress. Hit the beach, the tanning bed, the spray tan booth, or even use at home tanning kits and creams. Don't forget to exfoliate before! Whatever method you use, three months allows you to find the right method for you in advanced, it is important to start preparing your canvas; aka your skin. If like most of us, you battle with blemishes or imperfections, this time frame gives you enough time to establish a routine that works for you, or meet with a dermatologist to give you the skin you always wanted!
Now closer to your big day, you want to make sure you are taking care of yourself! Eat healthy and get the nutrients you need, as well as get enough sleep. It is important to stay hydrated and many sources say to cut back on caffeine. Beauty calls for some sacrifices ladies! Don't forget to get the necessary waxing, and treat yourself to a mani/pedi!
Now for what we have all been waiting for… The actual wedding day makeup! It is important to go to your appointments with a vision, and to be open with the makeup artist about what look you're going for. The most important thing is to be comfortable in your own skin! Why not do that by bringing out your best features? So if you want to bring out your eyes, I suggest a subtle smoky eye. If you would like you can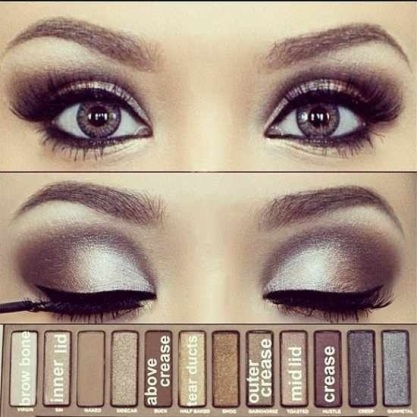 add false lashes to intensify the look. If you are doing your makeup yourself, try the "Naked Palette" by Urban Decay and you can achieve this look here with a few simple steps! Now for skin, whether you will be getting airbrush or not, make sure you apply a primer that will help your makeup stay on all day long! Keep in mind, some skin products, such as moisturizers may look different with flash photography. Talk to your makeup artist about using products that won't leave you with any surprises. A light contour, a touch of blush and a nice highlight can help those cheek bones pop! Finish off with a light lipstick or gloss to make your look come together.
This may not be your everyday routine, but as the bride you deserve to stand out! I have no doubt, makeup or not, your husband to be will feel like the "luckiest guy in the world" but I hope these tips can help you achieve the jaw dropping look you always wanted!
As Always, Happy Blogging! 🙂