DIY Tassel Garland
Just in case a S'mores Bar isn't already almost too fun to handle- we decided to spruce ours up with a fun DIY Tassel Garland!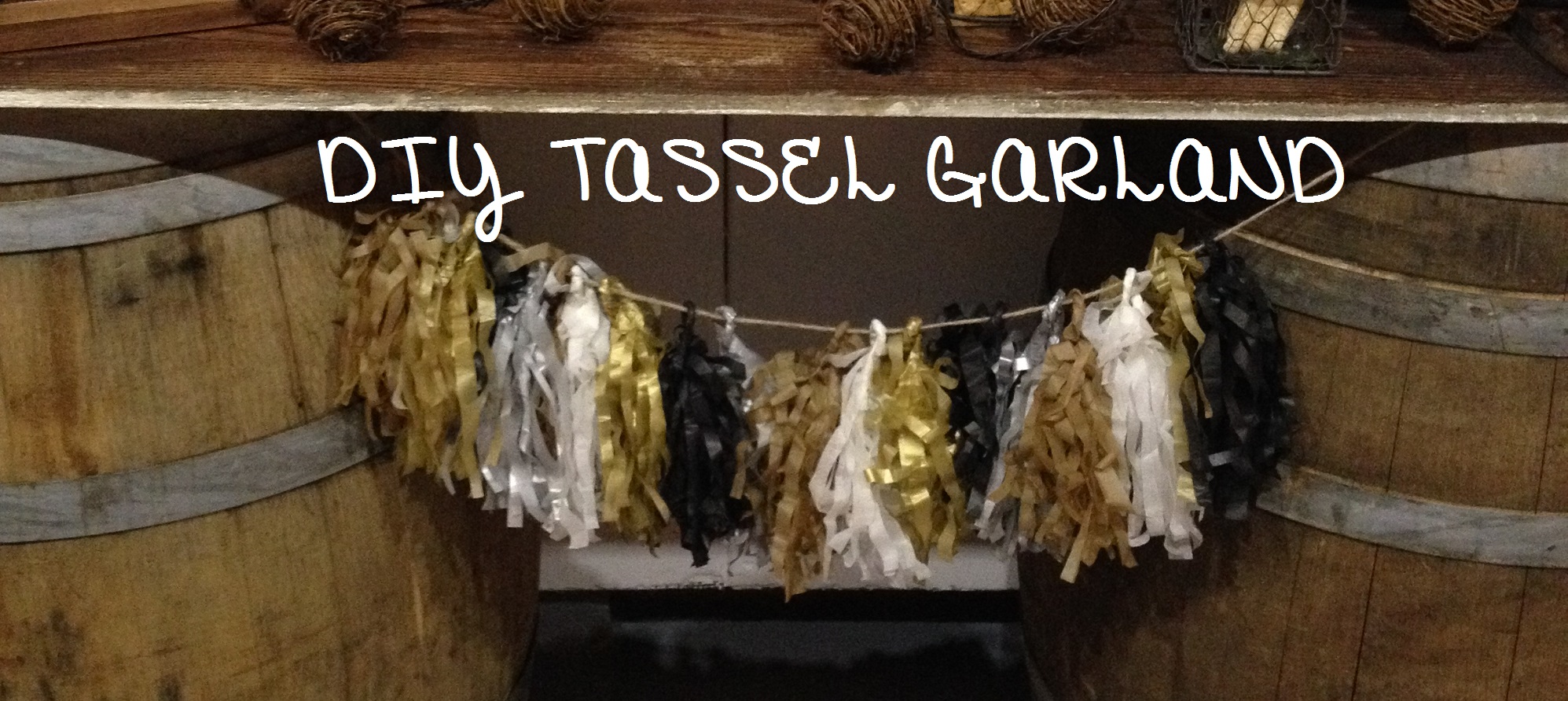 This easy and affordable DIY decoration can be added to a multitude of parties and events no matter what the occasion. Baby shower? Use pastels. Teen birthday party? Vibrant neons ought to do the trick.
A little bit of tissue paper or fabric, a pair of scissors, twine, and some hot glue is all you'll need to create this whimsical garland. You could even leave this décor up all year in a dorm room or office space. There are truly limitless opportunities when it comes to using this fun and festive decoration! So add this tutorial to your bookmarks and bring it out on your next craft day because you are going to want it!
Gather Your Materials
We wanted fluffy poms for the ends of our garlands so we used a sheet of tissue paper per pom-pom. That means we used about 5 sheets of each color tissue paper we wanted to include. If you wanted your poms to be a little smaller, you could use half a sheet of tissue paper, but we'll show you that later. We went with a metallic color scheme to fit the rest of our décor.
How-To
Take a sheet of tissue paper in your chosen color and lay it on a flat surface. Fold it in half length-wise, then twice width-wise. Once you've done that, it's time to make the fringe. Cut ¼" strips beginning on the unfolded side of your paper. Leave about 2 inches of uncut paper at the top.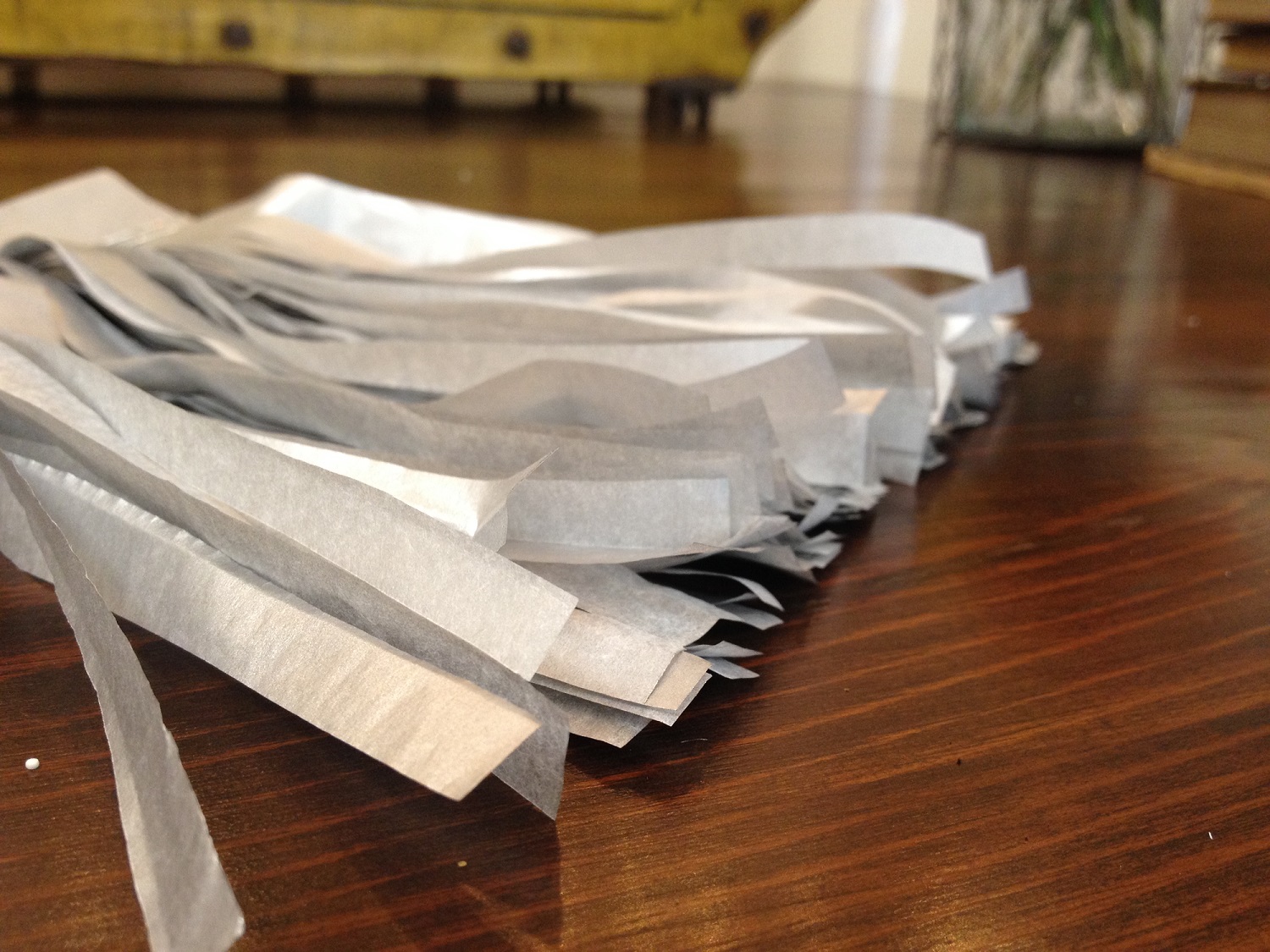 If you want skinny poms, cut your paper in half along the center fold, width wise. It will be the first width-wise fold you did. If you want fluffy poms, like we did, don't cut anything else. Just unfold your paper so that there is fringe along either side of the folded paper along the center.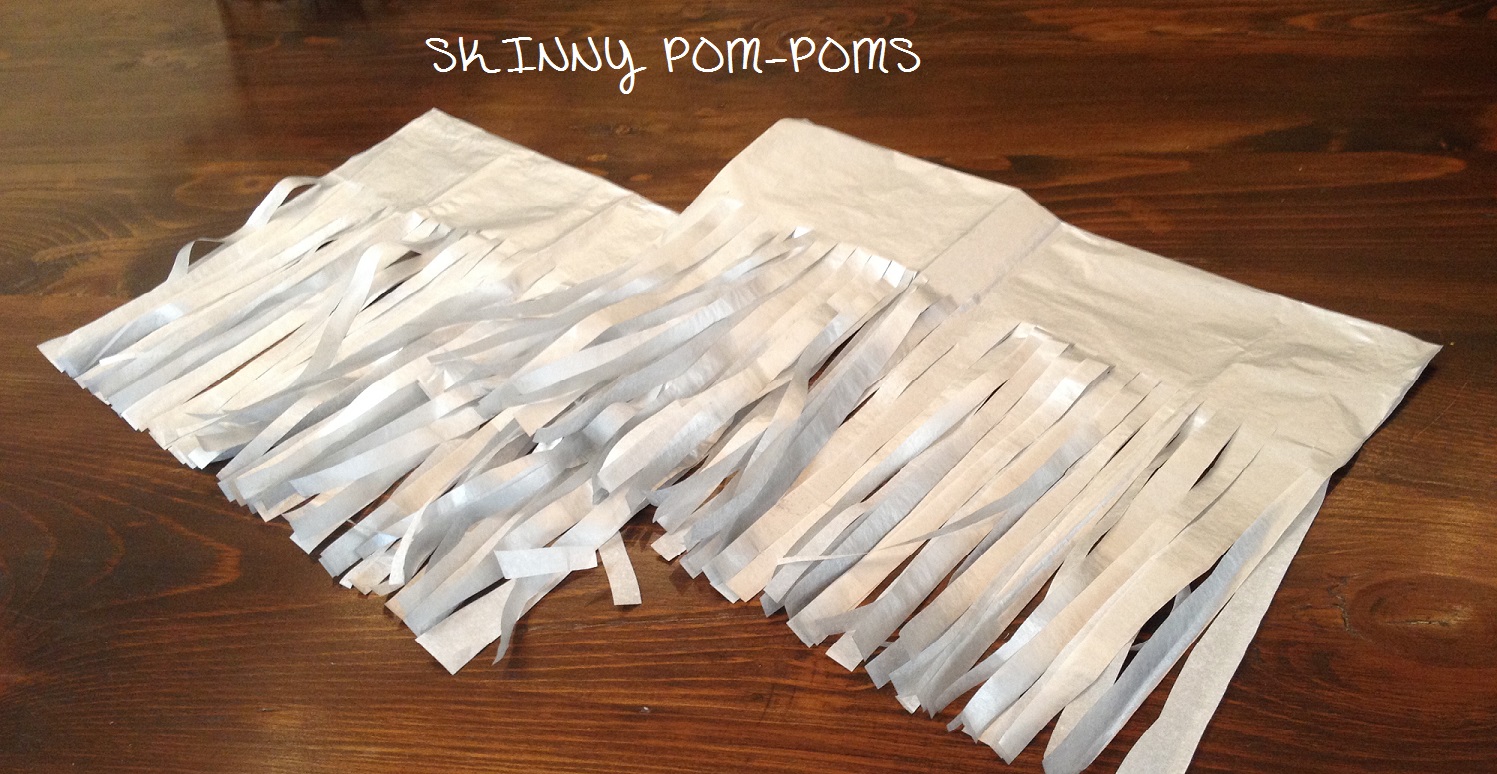 Roll up the tassel, trying your best to keep the fringe untangled. This is where it can get tricky.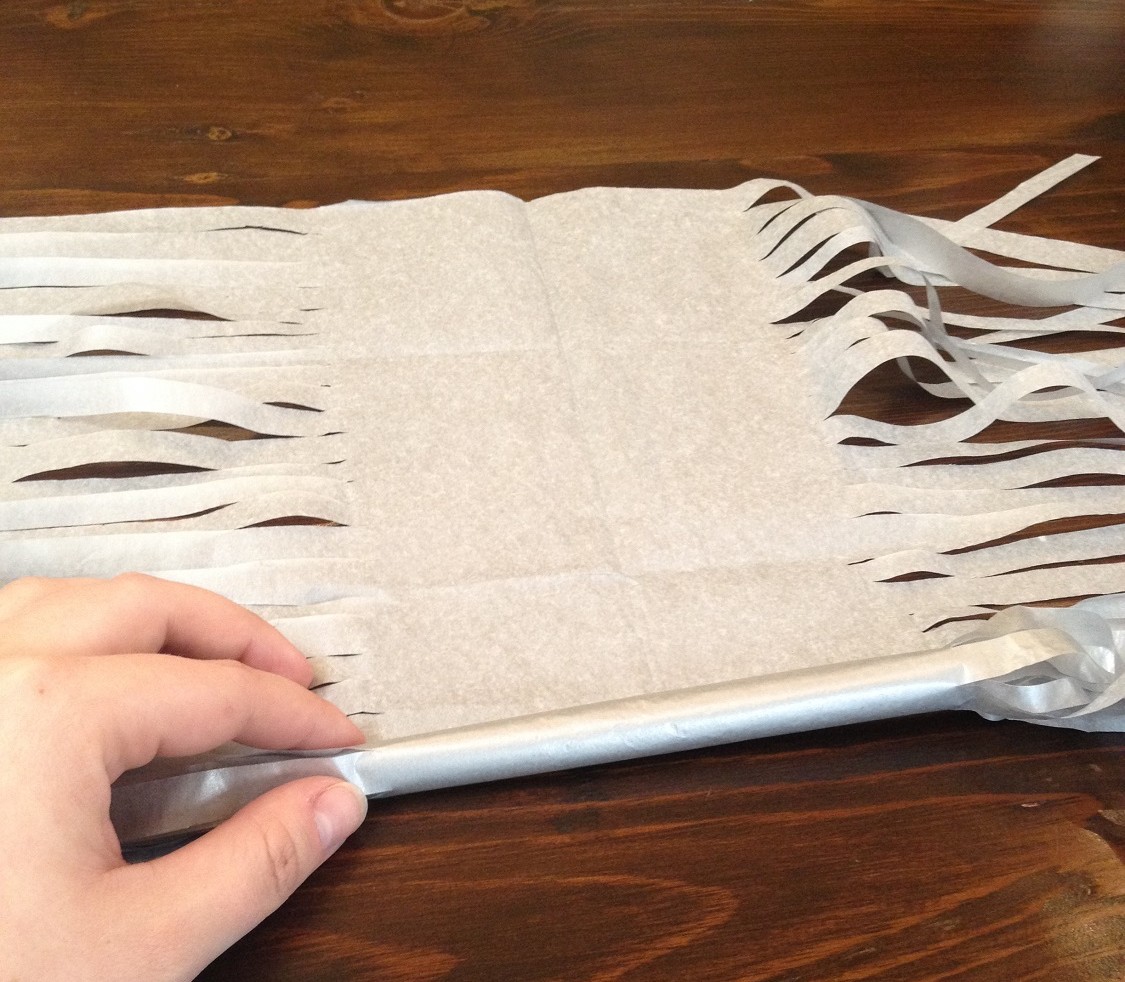 Once you've rolled your tassel, carefully twist the center roll so your tassel gives itself a loop from which to hang on your twine. Remember that tissue paper is fragile so do this step very gently.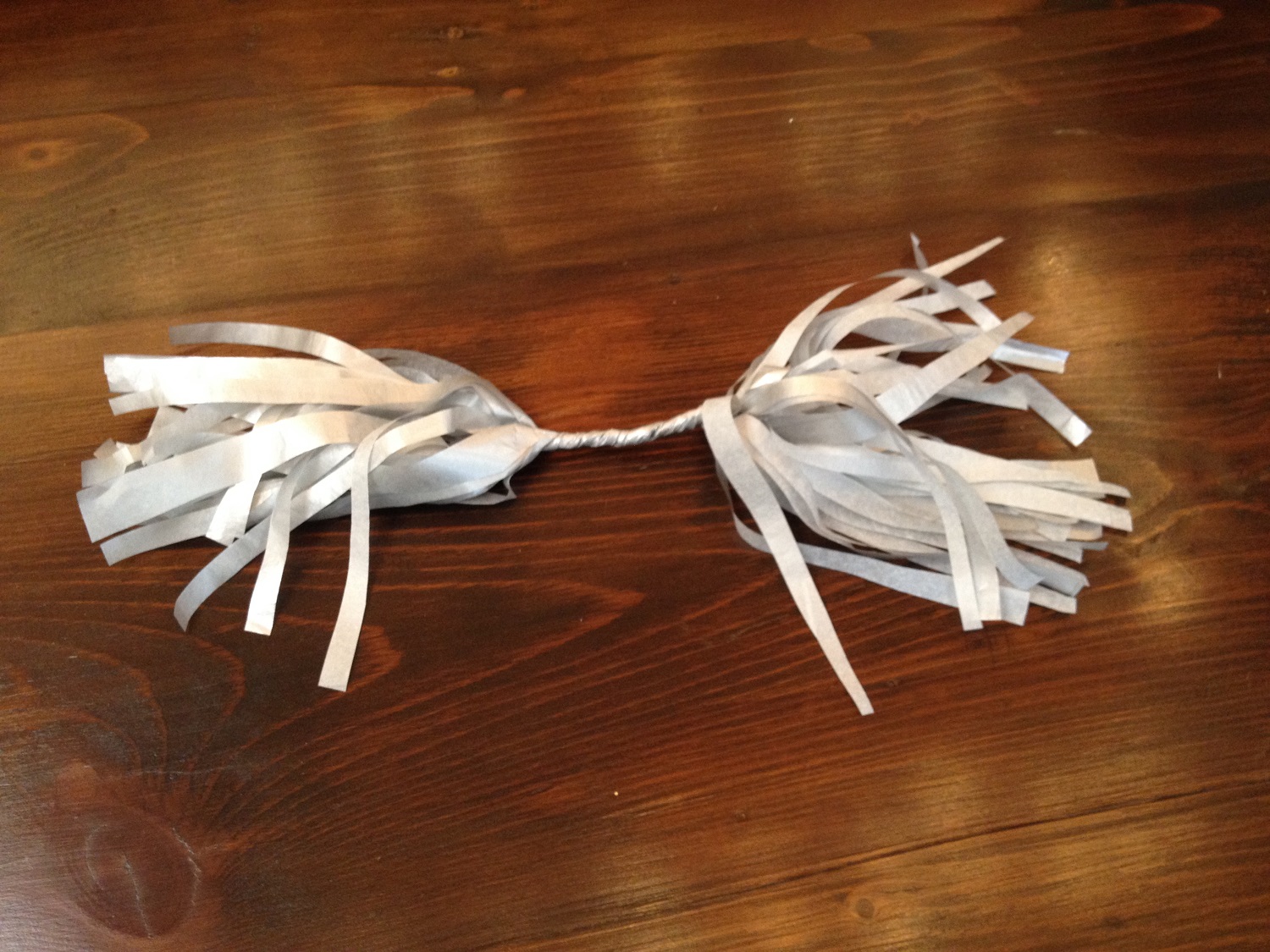 Repeat this process until you have enough tassels for your garland!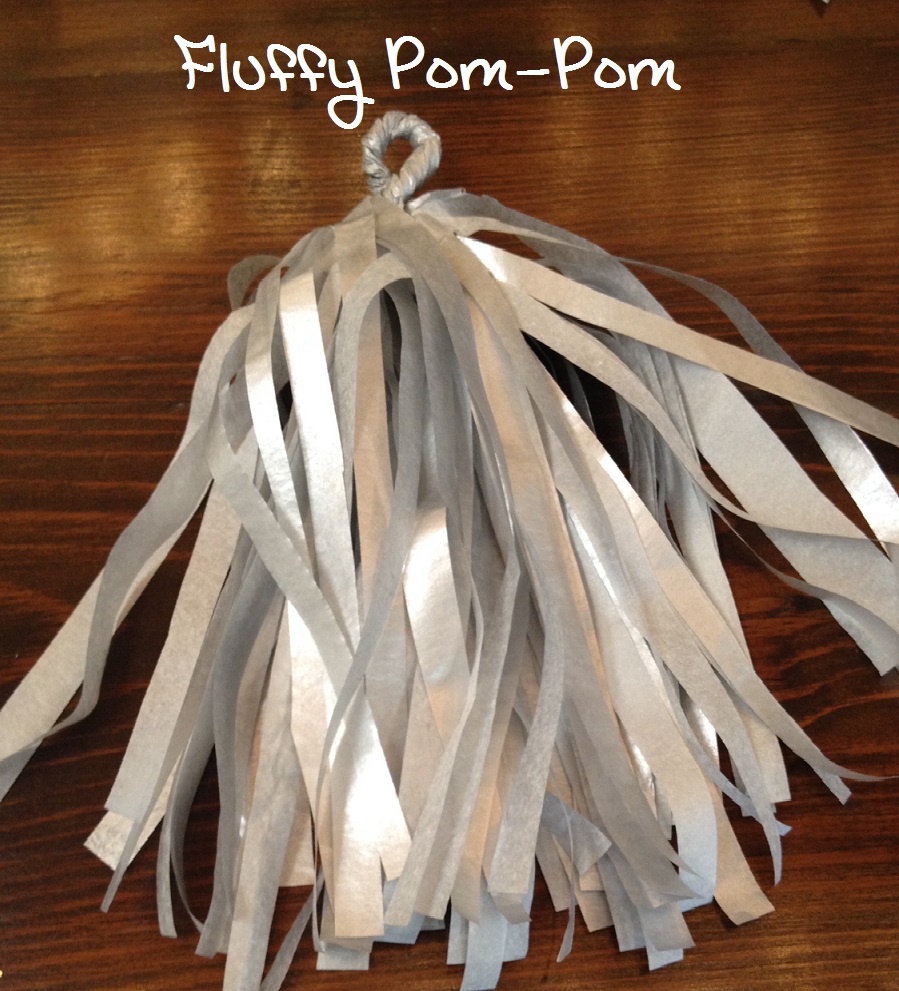 If your poms won't stay on the twine, use a tiny drop of hot glue to close the twisted circle and keep them in place. Enjoy!